Meet our Lead Partners
"Every day you'll get the chance to inspire young people and use your skills to give something back – making sure every pupil gets the same access to a quality education and the opportunity to succeed."

Department of Education

BCTSA SCITT works with a number of Lead Partners who offer our SCITT programme to trainees based in their own schools. We are delighted to work with them to offer teacher training to all ages and specialisms across the West Midlands region. Please click below for further information on our partners.
Bordesley Multi Academy Trust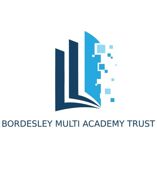 Bordesley Multi Academy Trust
Trinity High School & Sixth Form Centre,
Easemore Road, Redditch, Worcestershire, B98 8HB
Website: https://bordesleymat.org/wp/
Primary: General
Secondary: Art and Design, Biology, Business Studies, Chemistry, Computing, Design and Technology, English, Geography, Health and Social Care, History, MFL (French and Spanish), Music, PE, Physics, Psychology, Religious Education
The Bordesley Multi Academy Trust is a high-quality education provider serving the Redditch and Worcestershire community. We are a small, well-connected alliance of four schools: one first school, two middle schools and one high school. Our guiding principles of trust, autonomy, respect, equity, and outstanding relationships allow us to raise aspirations in the community we serve.
Training to teach with us will guarantee an exceptional teacher training experience. The professional development we offer is underpinned by research evidence, which has allowed us to develop a teaching, learning and assessment framework which is aligned to the Early Career Framework, the Great Teaching Toolkit and Rosenshine's Principles of Instruction. More broadly, we encourage all our trainee teachers to become full and active members of our alliance community by taking part in student extra-curricular activities, contributing to staff meetings, and grasping opportunities for involvement in all areas of school life.
Teachers who have trained with us have given us incredibly positive feedback on their experience, which has allowed them to develop their practice more effectively and has led many to return to our alliance for ECT positions. We endeavour to make our schools happy places for both our staff and children. Schools within our Alliance promote workplace well-being, work with colleagues to offer exciting career opportunities and specialise in developing leaders at all stages of their career.
We are keen to recruit individuals who share our passion for creating happy and rewarding futures for our young people and who wish to work in a thriving and vibrant school community.
The Romero Catholic Academy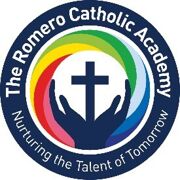 The Romero Catholic Academy
Potters Green Road, Coventry, CV2 2AJ
Website link: https://romeromac.com/recruitment/
Primary programmes offered: Primary, primary with specialisms (Maths, PE and SEN).
Secondary programmes offered: Biology, Chemistry, Physics, Maths, English, History, Geography, Religious Education, IT/Business, Music
The Romero Catholic Academy exists to secure Catholic Education for 3-19 years, in North East Coventry. It comprises of eight schools which share a clear vision to be a Beacon of Excellence for Catholic Education as well as sharing values of Respect, Integrity, Service and Excellence which are fundamental to our success.
The eight schools consist of one secondary school: Cardinal Wiseman; and seven primaries: Corpus Christi, Good Shepherd, Sacred Heart, SS Peter and Paul, Saint Gregory, Saint John Fisher and Saint Patrick's. In addition to the eight schools we have our CPD provider Blue Sky, which offers specific Romero training and leadership support and external school-to-school support CPD programmes.
St John Bosco Catholic Multi-Academy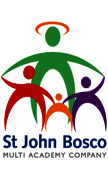 St John Bosco Catholic Multi-Academy
Burton Road, Dudley, West Midlands, DY1 3BY
Website: www.sjbca.co.uk
Primary programmes offered: Primary (General)
Secondary programmes offered: Open to all subject specialisms with a particular emphasis on Biology, Chemistry, Physics, Religious Education, English, Mathematics, Geography, History and Modern Foreign Languages.
The St John Bosco Catholic Multi-Academy (SJBCA) was established in September 2013. SJBCA grew out of a partnership with a secondary and two feeder primary schools within the Dudley Borough. The desire for these schools to work together was to support and grow the Catholic educational opportunities for the children of Dudley to access quality Catholic education from 3-18 years. The multi-academy company comprised of a secondary school, Bishop Milner Catholic College and Sixth Form, St Chad's Catholic Primary School and St Joseph's Catholic Primary School until April 2020 when a further secondary school, Stuart Bathurst Catholic High School and a primary St Mary's Catholic Primary School, both in Sandwell, joined the St John Bosco MAC family. The MAC grew further in September 2021 when St John Bosco Catholic Primary School, Sandwell (including the English Hub) and St Bernadette's Catholic Primary School in Walsall joined. Most recently on the 1st of June 2022 we welcomed St Mark's Catholic Primary School to our family of schools.
The multi-academy is currently responsible for over 3000 children and young people, along with more than 350 staff. As part of our mission as a multi-academy we want to provide opportunities for the next generation of teachers to train in both our primary and secondary settings which serve across Dudley, Walsall, Sandwell and greater Birmingham. Trainees will have full access to the professional training offered within the multi-academy as part of our 'People Strategy' and also gain access to numerous potential employers (two secondary schools and 6 primary schools over the course of their training year.
St Paul's Caritas Christi

St Paul's Caritas Christi
St Paul's School for Girls
Vernon Road
Edgbaston
Birmingham
B16 9SL
Primary: (General)
Secondary: Art and Design, Biology, Chemistry, Computing, Design & Technology, English, Geography, Health & Social Care, History, Mathematics, Modern Foreign Languages, PE, Physics, Psychology, Religious Education, Sociology
St Paul's Caritas Christi is an alliance of inner-city schools, universities and other organisations dedicated to ensuring all children have equal opportunities and experience the highest quality of education every day. Our long-standing reputation of community and excellence built on faith and tradition is complemented by our innovative, dynamic and evidence-based approach to teacher training.
From the beginning you will be fully immersed in school life and very much part of the St Paul's Caritas Christi family. You will be trained in a highly supportive and aspirational environment that will enable you to develop and learn the knowledge and skills needed to flourish and grow as a teaching professional. You will be mentored and coached by expert, passionate and experienced colleagues, in partnership with BCTSA and Bath Spa University.