Maths Hub
The Central Maths Hub, coordinated by the NCETM, and part of the National Maths Hubs network, works in partnership with local schools, colleges, Universities, CPD providers, maths experts and employers to drive improvement in maths education. This is facilitated through funded professional development opportunities, national projects, work groups and collaborative projects.
We support schools in the Central region, in the areas of: Birmingham, Dudley and Sandwell.
Our projects, opportunities and events can be viewed on The Central Maths Hub website: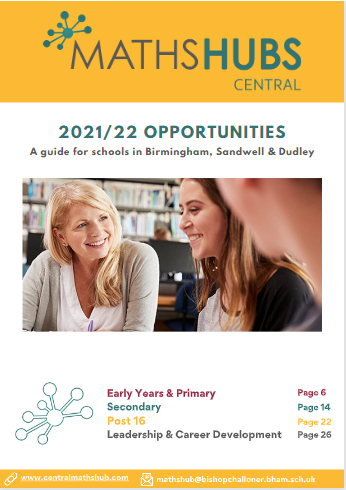 Click here to view the full guide of opportunities.
Alternatively, email us:
mathshub@bishopchalloner.bham.sch.uk