Science Learning Partnership
Our Central Midlands Science Learning Partnership provides quality, subject-specfic, continuous professional development (CPD) for primary and secondary teachers across the Central Midlands, Herefordshire and Worcestershire. We are part of a network of SLPs managed by STEM Learning.
Bishop Challoner TSA holds the contract for the Central Midlands Science Learning Partnership, delivering a whole host of Science CPD across the area. By working closely with our partners, we can organise courses that YOU want, that will benefit YOUR teachers and science technicians.
Our aim is to support school leads, teachers and technicians to develop high-quality science and STEM provision for all young people in schools and colleges locally, from primary through to A Level. We offer face to face courses through the academic year, and can also help with bespoke training solutions and one to one support. Due to the COVID-19 pandemic, our courses have moved to a remote platform.
Some programmes can attract a bursary, such as the Impact Award. This means that a reduced price can be offered, making the courses incredibly good value for money.
There is also opportunity for schools to sign up to one of our subscription offers where high quality cpd is delivered throughout the academic year for a discounted fee.
If there is a specific need within your school, it is possible to arrange a bespoke course. Please contact us to discuss which programmes may be of interest – again these can be a cost-effective way to ensure your staff are receiving the best training possible.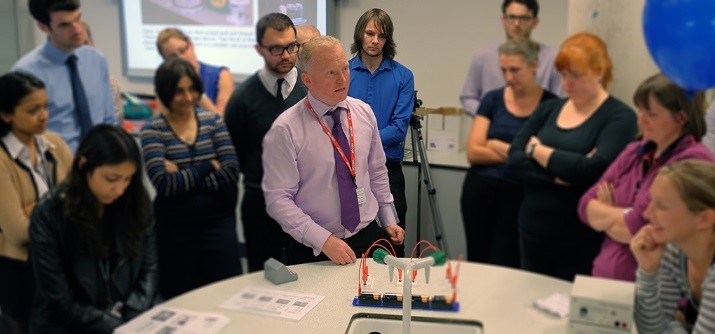 Subscription Offers
Primary STEM curriculum conference
Our primary STEM curriculum conference will provide outstanding learning opportunities linked to topical developments in primary STEM teaching along side time to talk and share ideas with other primary practitioners. The focus of this conference will be on curriculum development and delivery. This conference will be taking place online and running across two dates - Wednesday 7th July and Thursday 8th July.
The conference will be made up of a range of STEM based workshops, you will have the opportunity to attend 5 workshops and the Keynote speaker.
There is more information to come regarding our Keynote speaker and workshop facilitators, we will be joined by members of Science Learning Partnership, Birmingham and Central Midlands Computing Hub, STEM Ambassador Hub, Royal Academy of Engineering, Central Maths Hub, Primary Science Teaching Trust and the National Farmers Union.
Please note that the cost for this conference is per school and you can choose which sessions you and your colleagues attend. So that your school is only charged once, please choose a lead person for your school to make a booking. All joining instruction information, including the online link(s), will be sent to the person that has made the booking and can then be shared to all individuals that will join the session.
The cost of the conference will be £100 per school. However, there is an early bird offer available until Friday 11th June at 15:00 for £80!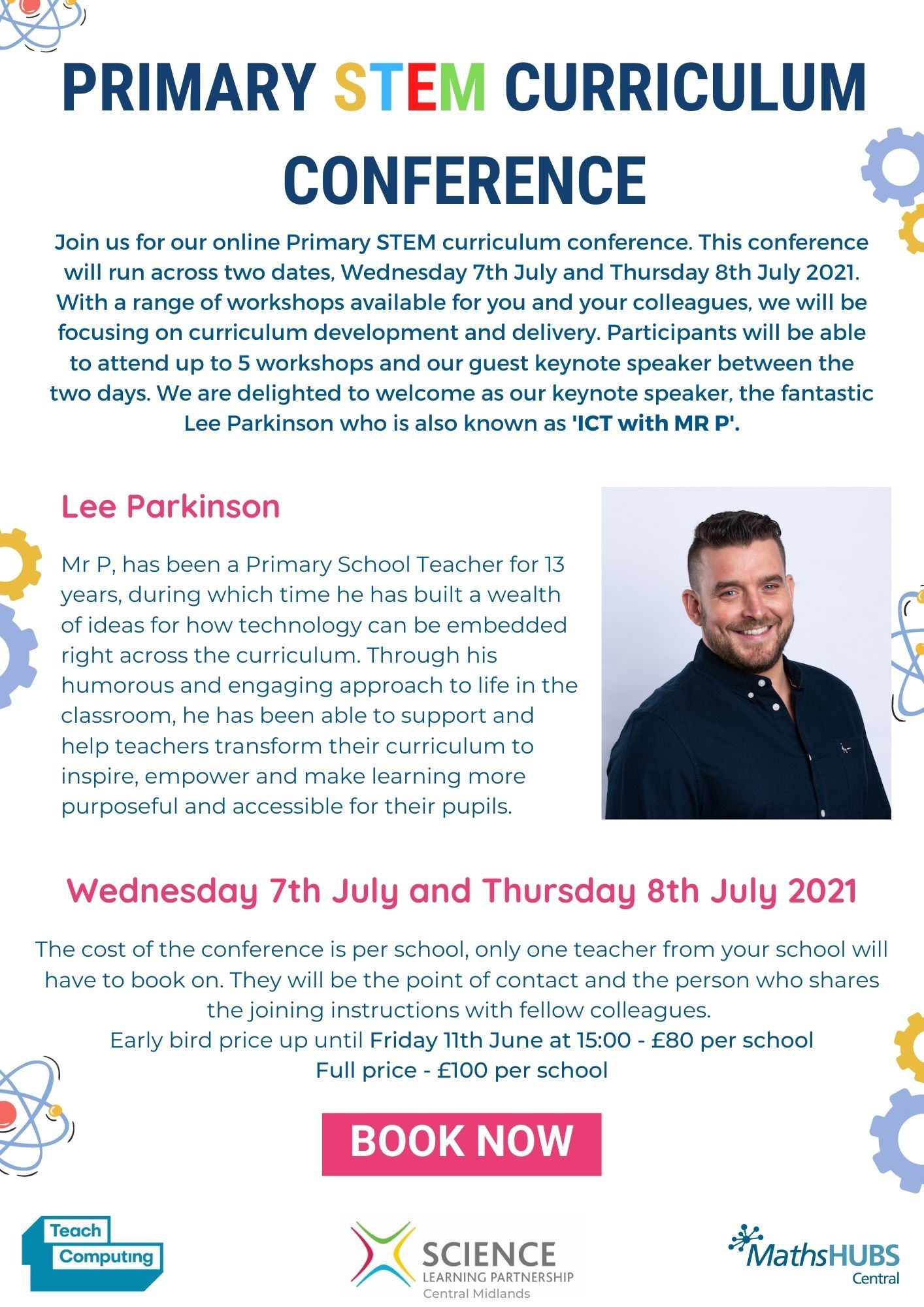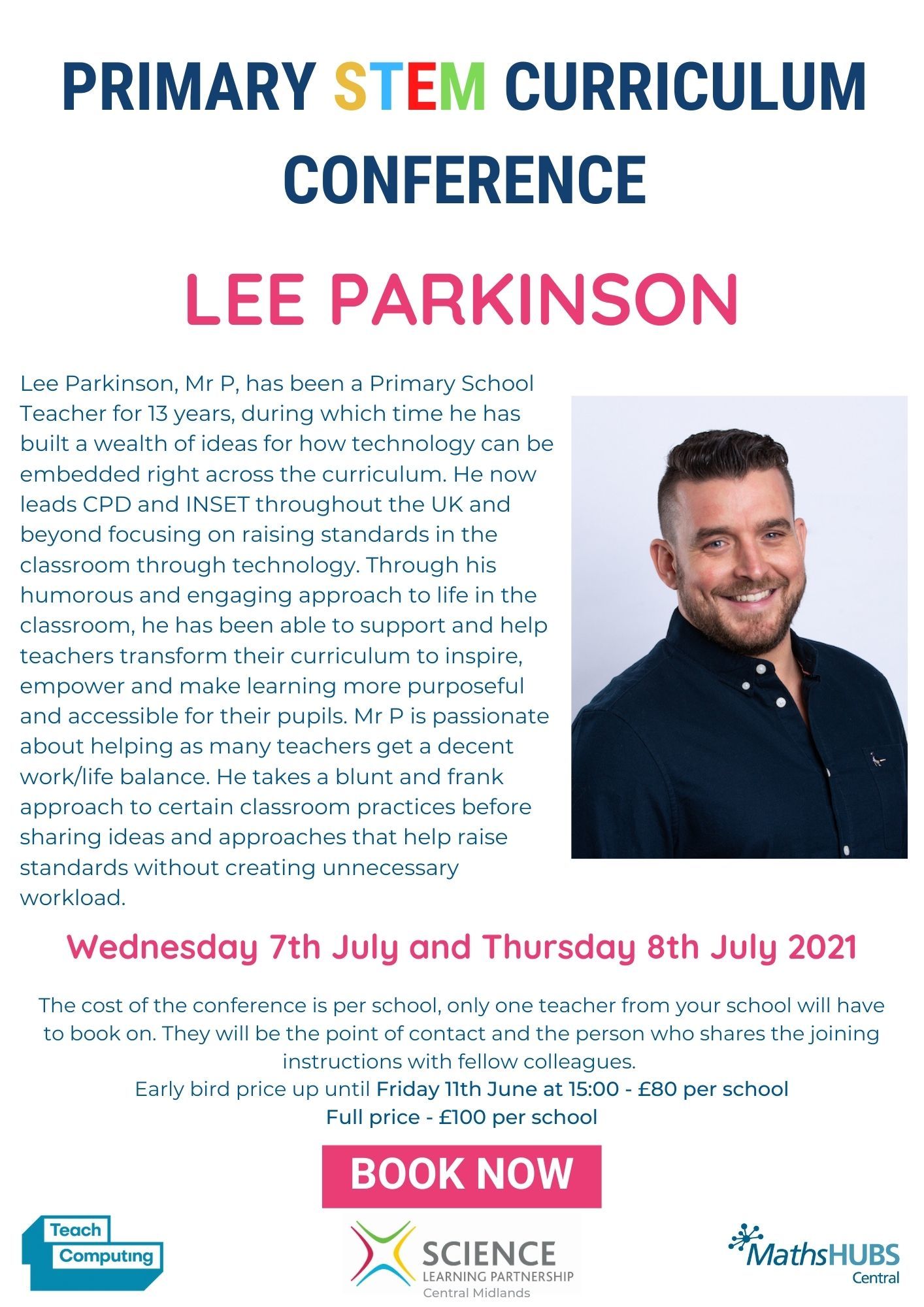 Upcoming CPD
We've developed a series of CPD courses that cover subject knowledge, pedagogy, curriculum design and health and safety. Each course is led by one of our accredited, subject specialist facilitators and delivered remotely across a series of short, live sessions. In between, through structured tasks, you'll explore key resources, develop materials to share with colleagues and reflect on your own learning. The cost of these courses is heavily subsidised, more details can be found on each specific course.
Please see below for the courses that we are running this Summer term.
| Title of course | Phase of Education | Starting Date | Time | Booking Link |
| --- | --- | --- | --- | --- |
| Mentoring for NQTs and ITTs in Science | KS3 & KS4 | Monday 24th May 2021 | 15:30-17:00 | Click here to book |
| Health & Safety for NQTs in science | KS3 & KS4 | Monday 14th June 2021 | 16:00-17:00 | Click here to book |
| Secondary support for new staff/NQTs | KS3 & KS4 | Monday 21st June 2021 | 15:30-16:30 | Click here to book |
| Enrichment in Primary Science | KS1 & KS2 | Tuesday 29th June 2021 | 15:30-16:30 | Click here to book |
| Mentoring for NQTs/ITTs in Science | KS3 & KS4 | Wednesday 7th July 2021 | 14:00-15:30 | Click here to book |
*Please note that courses will run across a few dates, we have only provided the 'Starting Date'.
Dates and times of these sessions can be found on the booking link for each course*