Case Studies
Click here to train to teach with us.
Rachel, BCTSA Health and Social Care trainee, 2022-2023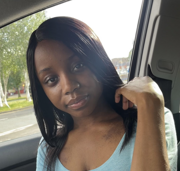 Hi, I'm Rachel. I am currently training to be a Health and Social Care teacher with BCTSA. My background into teaching this subject sprung from my Health and Social Care degree (BSc Honours) which led me to wanting to teach within that field. I initially was offered a place at another university before BCTSA but turned it down after receiving a place here. I found that the interview process and the overall welcoming spirit of BCTSA is what led me to choosing to train there. Within my interview, I felt a real warmth of support which made me feel comfortable and confident that is where I want to be. Consequently, I opted for the School Direct route to gain more first-hand classroom experience within schools.
My first placement took place at John Henry Newman Catholic College within the Solihull borough. There I taught classes within Key Stages 4 and 5 which included some Sociology. My complementary/second school took place at Bishop Challoner Catholic College in Birmingham. At this school I taught classes within Key Stages 3, 4 and 5. I also taught work skills and PSHE which were two new subjects for me, but I was up for the challenge.
One of my highlights for this was being able to assist on a Key Stage 4 trip within my complementary school. I believe this was a highlight as I had never been on a trip with secondary students before (I have primary school background experience) and it was interesting to see how it differs. Another highlight that I have found throughout this training experience is that I was able to gain insight into how schools differ, even though they may have a similar background (in my case they were both faith schools).
Consequently, one of the challenging experiences that I faced this year is anticipating settling into a new environment (when moving into my second placement). However, my mentor and second school were very supportive so I had nothing to worry about.
Throughout my teacher training process I have been immensely supported by the teachers and staff at BCTSA. They have all played an active part in me developing as an individual, not just a teacher. Each staff member continues to be supportive no matter the circumstance and have a caring, compassionate heart for all the trainees to succeed and to do well.
One piece of advice I would give a future trainee is to have excellent time management. There will be deadlines needed for each week i.e. lesson plans and you need to be able to be organised to keep on top of this. For me, it was not just time management within school but out of school as well. I would limit any school-based activity on the weekends/evenings so I could truly go home to rest and rejuvenate. I found this worked well for me as I was able to maintain a work life balance.
Overall, I have enjoyed my experience and I am looking forward to where my teaching can lead me.
---
Rafa, BCTSA Psychology trainee, 2022-2023
During my undergraduate year, I studied Psychology at the Un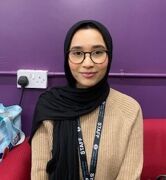 iversity of Birmingham. I am currently completing my teaching year and am hoping to qualify as a Psychology teacher.
My first placement was at Holyhead School where I was given the opportunity to teach Psychology A level to both year 12 and 13. I was there from September to December before I went on to my second placement which was Bishop Challoner Catholic College where I stayed for four months - January to April.
I thoroughly enjoyed my time at both placements. I would say my highlight of the year was building positive relationships with my classes. I was able to learn about the many different students in each class, understand their needs when learning as well as get to know their personalities. On the other hand, I experienced many challenges, the main one being having to switch into teacher mode and keep in mind the importance teachers have on their students' lives. This meant having to be firm and consistent with the firmness throughout, as every reward, sanction and conversation with each and every student all plays a part in the final outcome.
Throughout the year I was given ample support; this ranged from my subject mentor, my professional mentor, even the teaching staff at both my placements, were willing to help where needed, whether that was teaching us trainees how to work the printers or whether they were sharing their own experiences and advising us for the future. My subject mentors in particular at both Holyhead and Bishop Challoner were extremely helpful and supportive.
Advice I would give to future trainee teachers would be to manage time effectively. As challenging as the course is, especially during the first term, it is all doable as long as you stay on top of it all. From the lesson plans, to assignments, to weekly documents, it can be overwhelming, but it is important to remember the year passes by very quick and by staying organised and managing your time, you will be able to find the enjoyment in your teacher training year.
_____________________________________________________________________
Audrey, BCTSA MFL trainee, 2022-23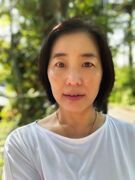 Hi, I'm Audrey. I was previously trained as a Primary Physical Education teacher in Singapore. After teaching for a year and a half, I left to further my studies overseas. My degree is in Applied Languages (French, English and Japanese), done at the Université Stendhal de Grenoble 3 in France. I suppose that started my interest in languages. I did try to learn other languages, such as German, Arabic and Spanish, along the way.
I knew I wanted to become a language teacher, but life got into the way. It wasn't until 2021 that the path was clear for me to pursue what I wanted to do. I wanted to do the School Direct/University of Warwick route and Bishop Challoner offered it.
I'm currently an MFL French trainee. My first placement was at Bishop Challoner Catholic School from September to February and I taught Key Stage 3. My second placement was at Swanshurst School in March and taught KS3 and KS4 there. I will be finishing the rest of my placement at Bishop Challoner. I have learned a lot during my time at the two schools and my mentors were brilliant.
I learned how to plan a good lesson and how to make them interesting for students. I learned how to adapt my teaching for the various individual needs of students. I have done a primary placement as well as a day in a SEN school. I feel well-supported by BCTSA and I enjoy their training sessions. My highlight was being an examiner for the GCSE Mandarin speaking exam. It was such a great experience.
I look forward to being an Early Career Teacher this September. My advice for new trainees: enjoy the process. Be prepared to work hard and be organised. Be involved as much as possible and enjoy the experience.